TAKE THE HISTORIC TOMBSTONE ARIZONA TOUR RATED #1 ON
TRIPADVISOR.COM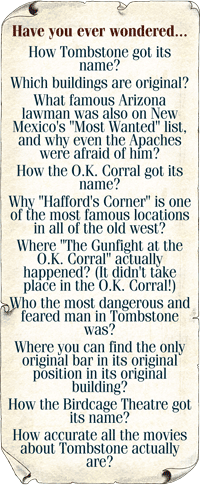 Find the answers to these and many more questions on Tombstone's #1 rated tour!

Take a tour with Dr. Jay - featured historian on the TV series "Gunslingers"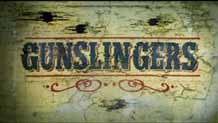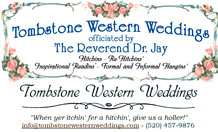 Dr. Jay has been called "The Custodian of Tombstone's History."
As a baby boomer, Dr. Jay embodies the spirit of an entire generation of people whose childhood dream was to be a part of where so much history was made.

"If you visit Tombstone and don't take this tour, you are missing out. I did almost everything there is to do in Tombstone and this tour was, by far, the highlight of my trip."

Tom B. - Columbia, South Carolina

D

r. Jay's unique way of bringing the history of Tombstone to life will take you back in time to the days of Miners, Gunfighters and Soiled Doves.
A leisurely and informative walk through Tombstone's History.

"A walking tour with The Doctor is like strolling around Tombstone with a town resident of the Earp period who witnessed it all and knew everyone. So much information and knowledge from a man who clearly loves what he does. If you do nothing else in Tombstone, make sure to take a walk with the Doc."

Greg D. - Murrieta, California

P

eople who have taken Dr. Jay's tours all agree that there is simply no better way to get started on their own Tombstone adventure than to experience the real behind the scenes story of The Town Too Tough To Die in a way that only he can deliver.